We love the fact that whatever age we may be, Jesus loves us and that he wants to be and speak with us.  Sometimes the best way that can happen is if we have someone teach us about Jesus in a way that can be understood for any particular age.  That's why at Abbey on Sundays we provide age appropriate teaching and activities to help learn about and worship God.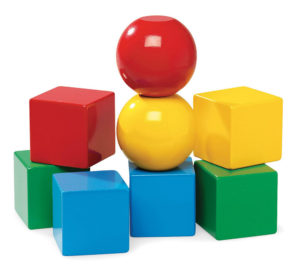 Creche (under 3s)
Sometimes an under 3 might just want to crawl and explore, sometimes they might want to scream and yell, or they might just get a bit hungry…. Whatever the situation, we have a supervised creche that you might wish to to use.   Though you  are welcomed to keep you young child in with us, we know that an alternative is sometimes the better option.
Look out for anyone wearing one of these lanyards: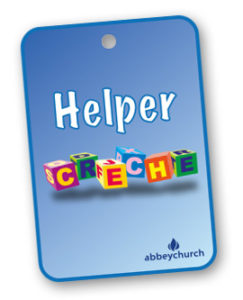 FROG Squad : age 3 – school year 6
FROG Squad stands for "Fully Rely On God", and it's our kids work for those between creche and 11 years.  It is divided into three age bands:
Under fives
Lower (school years 1-4)
Upper (school years 5-6)
Currently all the children go straight to FROG Squad whilst the adults head off to the main service in the school hall.  The children have a time worshipping together and then split up into their various age groups.  They then rejoin the main service about an hour later at around 11:30a.m.
If you are new, please remember that you will have to walk with your child/ren to sign them in the other school hall where they meet.  If you're not sure what to do, just please ask someone on our welcome team.
All our children workers are DBS checked.
Look out for anyone wearing one of these lanyards:
FAITH – school years 7-11
FAITH is our Sunday morning group for school years 7-11 (ages 11-16). It's an opportunity to find out more about Jesus and a chance to relate the truths in the bible with the life experience by those of senior school age. During the transition stage from children to young adults, issues of how faith impacts real life become key, so we use interactive and engaging methods of teaching and discussion to work our way to finding answers. Any and all questions are welcomed, as are all attempts at finding answers from the Bible, and learning from each others' experiences.
We use a variety of resources, discussion topics, drama, games and sometimes chocolate, to find Jesus in everyday life. Plus, each week we have biscuits…
Take a look at what else is available for our youth.
All our youth workers are DBS checked.