2019 Weekend Away Hill House
Abby Brook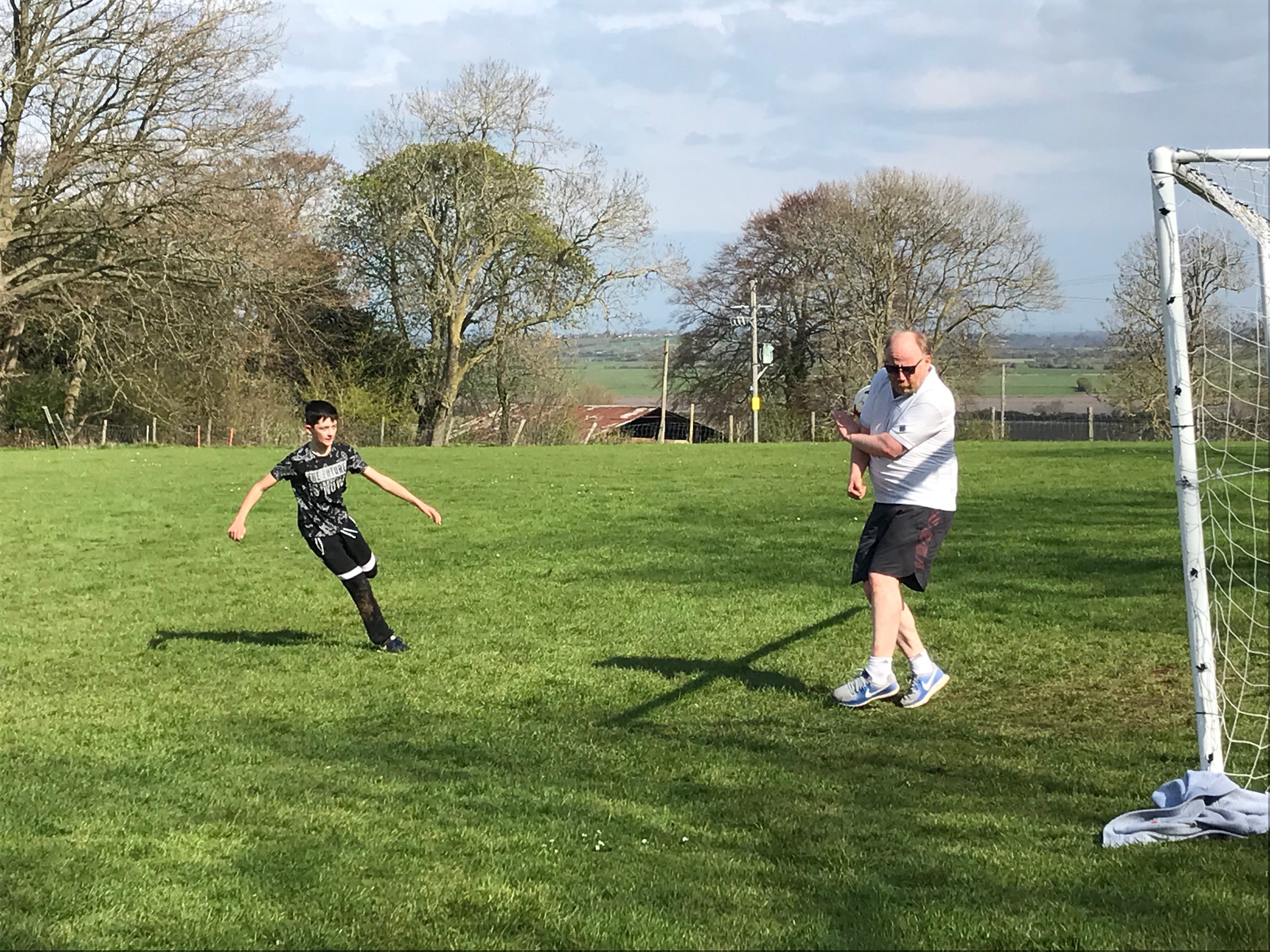 When looking for a likely suspect to do a write up of the recent church weekend away, what better way to cover the many different groups and activities than to ask a family who all got involved in different things to write it!
It started with late arrivals after long journeys down in heavy Friday night M5 traffic, but from there (in the words of D:Ream) things could only get better.  And they did.
My highlight of the weekend was, bizarrely, listening to my children arguing one evening. They were "discussing heatedly" whose was the best group – Lizbeth loved learning about God through age appropriate activities such as biscuit decorating, colouring and playing games outside.  Rebecca was delighted to have been promoted to the 'youth', with discussion topics, a late night film (God's Not Dead), and other activities that made her think about her faith in a different way.  I won't say who won the argument (it's even possible that I did a good parenting thing of getting them to agree that they were each in the best group for them), but it was great that they both enjoyed it so much.
Meanwhile, in the adults' sessions we covered different aspects of God's purposes in and for our world, prompting ongoing conversations about being made in God's image, creation, God's character, and heaven. It's always good to think about heaven.Outside of the sessions, once again the Abbey bakers did a fabulous job of making delicious cakes.  On the Saturday we had an afternoon of activities that included football, a photo competition, basketball, a huge jigsaw (if it ever gets finished please let me know!), a walk, and other such things. Then we came together for a quiz in the evening that used our 5 senses and not much other knowledge.  And throughout the whole weekend, we played Human Cluedo, where Nahum's highlight was that he did not die.  Now there's a plaudit for a church weekend away for you!
It was great to be able to dedicate a weekend to God, having fun together, sharing stories together, praying together, praising God together, and laughing together as his family.  Maybe just a tiny taste of what we'll be doing in heaven?
Huge thanks to everyone who made each aspect of the weekend possible, and to each and every one of you who came along.