We're excited to be launching Neighbourhood Chaplains, an initiative to help us reach out to connect with, befriend and serve residents in our community.
An estimated one-fifth of the population (9 million people) are lonely, a problem being felt in Gloucester as in other parts of the country, in what the press is calling the "UK's loneliness epidemic." The impact of COVID19 with many people needing to shield or feeling nervous about connecting with others has increased the problem.
We know that many of the people who experience loneliness would appreciate a phone call or an occasional visit. Others are in need of free help with everyday practical tasks or with contacting other organisations who could provide specialist help. We want to help in those and other ways.
Many of us have taken opportunities as individuals during the COVID19 crisis to help vulnerable neighbours as part of various local volunteer schemes set up by local councillors Laura Brooker and Andrew Gravells so you might recognise some of us.
We can be identified by our maroon polo-shirts and our name badges, and we'll usually be walking around and working in pairs.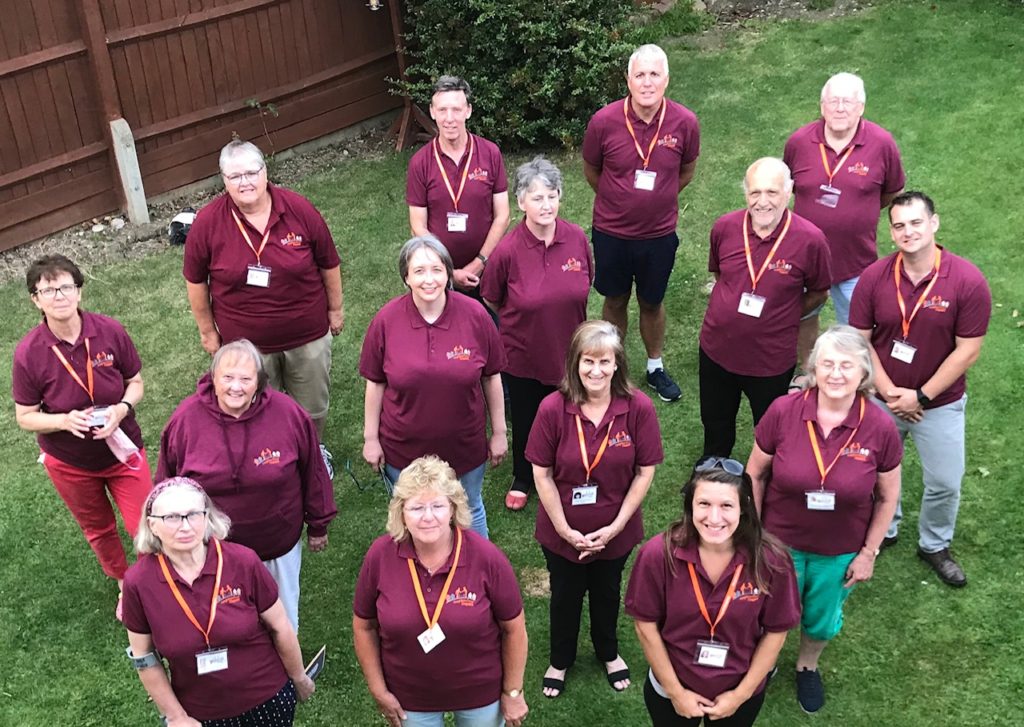 If you would like to speak to our Co-ordinator, Tricia, about whether one of our volunteers could help you, please ring 07735 023093.
Volunteers from Abbey Church have undergone full DBS checks and training provided by Counties UK and approved by the Cinnamon Network.
http://www.countiesuk.org/neighbourhood-chaplains