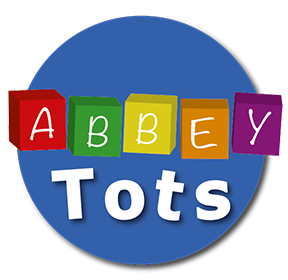 Do you look after a baby or pre-school child?  
If you would like to meet other parents and carers at friendly sessions where your children can learn to play with others, then Abbey Tots is for you.  We encourage a sense of belonging, not just attending.
Our team of volunteers  (Charys,  Liz, Julia, Hilary, David, Jill & Jo) would love to meet you, but it would be helpful if you would ring on 07788 110602 or email office@abbeychurch.net before you come along for the first time.
When? 10 – 11.30am (term-time) Thursdays
Where? Abbeydale Community Centre, Glevum Way, Abbeydale
Do you have a baby who is not yet walking?  Are you feeling isolated and in need of meeting with a support group for new parents during school term-time?
.
When?  10 – 11.30am Thursday mornings
Where?  Abbeydale Community Centre
Cost?  £1 per child
We meet at the same time and in the same building as Abbey Tots, joining together for story and singing time at 11am.