Spring HAF + HAP
Abby Brook
We enjoyed welcoming families to our Spring HAF, getting creative with paper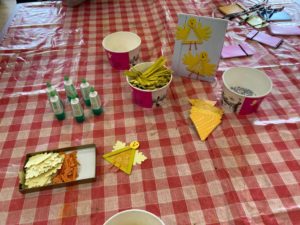 , ribbons and paint
and enjoying football and parachute games.  Mid-morning refuelling was with apples and bananas and we had an interractive Easter story.
After a delicious two-course lunch, the children were challenged to go outside to find the coloured eggs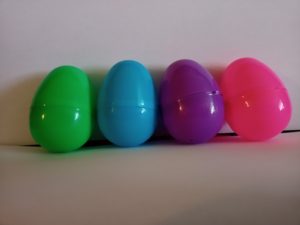 – the green ones meant they joined the Daffy Ducks, the blue were the Bugs Bunnies, the purple were the Chicken Lickens and the pink, the Larry Lambs; the 4 teams competed energetically in a variety of games before all were invited to make salad wraps to take home for tea.